Warner Music Group
Mixer is a centralized dashboard for all employees of the company. Recognizing that our workers interact and engage about music every day, we took the best elements of social media and integrated it into the business of our work. Specifically on this project, I designed the pictorial artist image with a floating navigation to help employees feel the energy of our great roster of artists.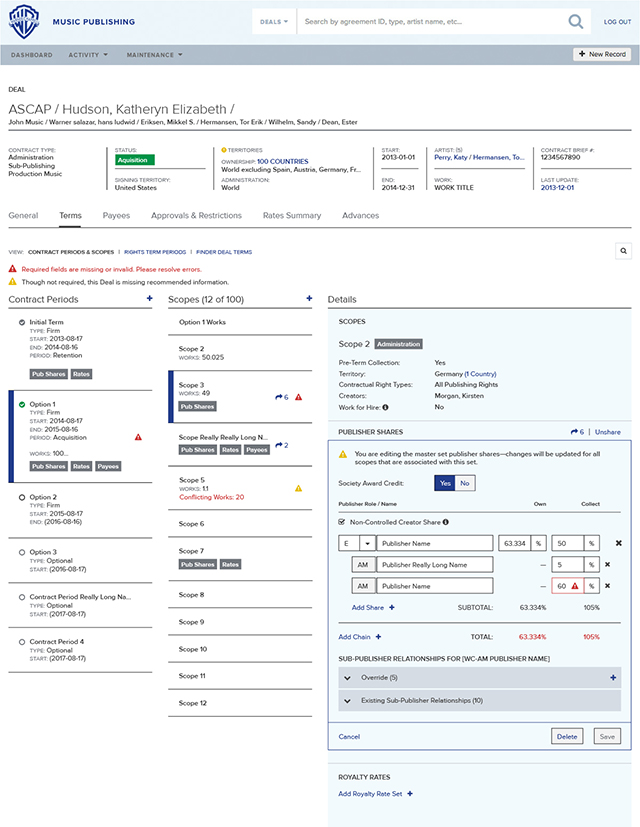 Warner Music Group
Music Publishing is an even more in-depth, complex program into the songwriting deal elements used for calculating financials. As the lead designer, I developed the brand guidelines for various, deep, intricate sections of the application and ensured a uniform look.
Warner Music Group
Warner/Chappell Music Portal showcases the energy of the music business while looking at the finances that drive it. Although these deals are the engine that keeps everything running, the goal was to ensure a connection to the artists for whom we all support.
Xfinity
Xfinity needed to extend a concept into a variety of Facebook requirements, plus ensuring designs worked for a Spanish-language version as well. I was responsible for developing all of the Facebook elements while working in conjunction with the technology team.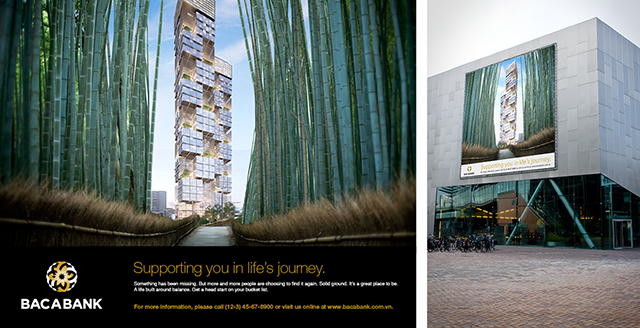 Bac A Bank
To service an increasingly savvy population in Asia's fastest growing economy, I delivered a message that channels the values and traditions of Vietnamese culture while focusing on modern and accessible financial products and services for all. I also translated the copy from English to Vietnamese.
Lex Leonard Gallery
As a creative, I'm constantly searching for opportunities that allow me to have creative freedom and to collaborate with others. For Black September's exhibit, I collaborated on art direction with the curator, photographed the featured artists and designed marketing collaterals.
Hello! I'm Kimberly N. Ha—a multidisciplinary creative who has experience working in both Asia and the U.S. I'm passionate about creating thoughtful design solutions for brands and bringing beautiful ideas, products, and services to life. I'm an avid believer in learning, working hard, and giving back to the community.
When I'm not working, I like to create kawaii things, go on food adventures, and drink enough coffee to power a small nation.
My goal is to astonish you with what we can accomplish together. Let's connect!